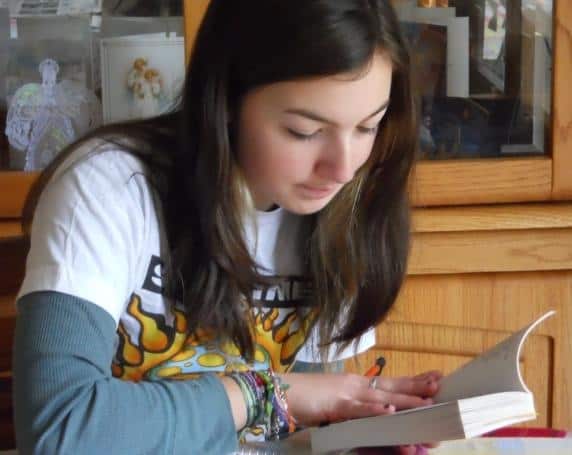 Tips for Helping your ADHD Child Study for Tests
Studying for tests, especially mid-terms or finals, can be stressful for anyone.  When a student is diagnosed with ADHD, it can be even more difficult to focus and stay attentive under all the pressure of taking several big tests. Here are some tips for helping your ADHD-diagnosed child study for tests.


Set short-term study goals
Most ADHD-diagnosed students find it difficult to sit still with a book or their notes and study guide for an extended period of time. Help your child to set short time limits such as studying a topic or subject for 25 minutes at a time. Use a timer (a visual, analog timer is best for ADHD kids) to keep track of how long they have been studying and to let them know when 25 minute are up.
Establish rewards for completing a study session
Because ADHD-diagnosed students have difficulty sitting still for a long time, encourage them take a short break between the 25-minute study sessions to walk around and get some energy out. You can also encourage learning and studying behaviors by offering your child a small reward for completing each 25-minute period.
Switch up subjects
Spending too much time on one subject may lead to boredom. Help your child stay interested and focused by encouraging them to switch to a new subject for each study session.
Start studying early
Cramming and studying at the last minute only increases stress and can make your child feel overwhelmed and frustrated. Urge your child to start studying for tests and finals well-ahead of time using the short sessions technique.  This is much more effective than trying to absorb a semester's worth of information in a day or two.
Although stress goes hand-in-hand with studying for tests and finals, these tips can reduce the level of stress and help your students feel more confident of their ability to retain the information they have studied.
A final note: If your child (or anyone) brags that they get their best results when they pull an all-nighter cramming for a test, they are almost certainly kidding themselves.  Plenty of research shows that depriving yourself of sleep will almost always result in academic problems.